In some cases, engine replacement is a viable alternative to acquiring a new vehicle. It can be done for a fraction of the cost, plus you avoid taxes, license fees, and insurance expenses that are incurred in vehicle replacement.
Rebuilding an engine is a big job, but the ASE certified mechanics at Team Ryan Automotive can handle this sort of project easily. Travis (pictured below) has prepared this used engine to replace the old engine in a customers car. Using a hoist to carefully maneuver the engine takes finesse. You will find the next generation of mechanical skills and customer service at our shop.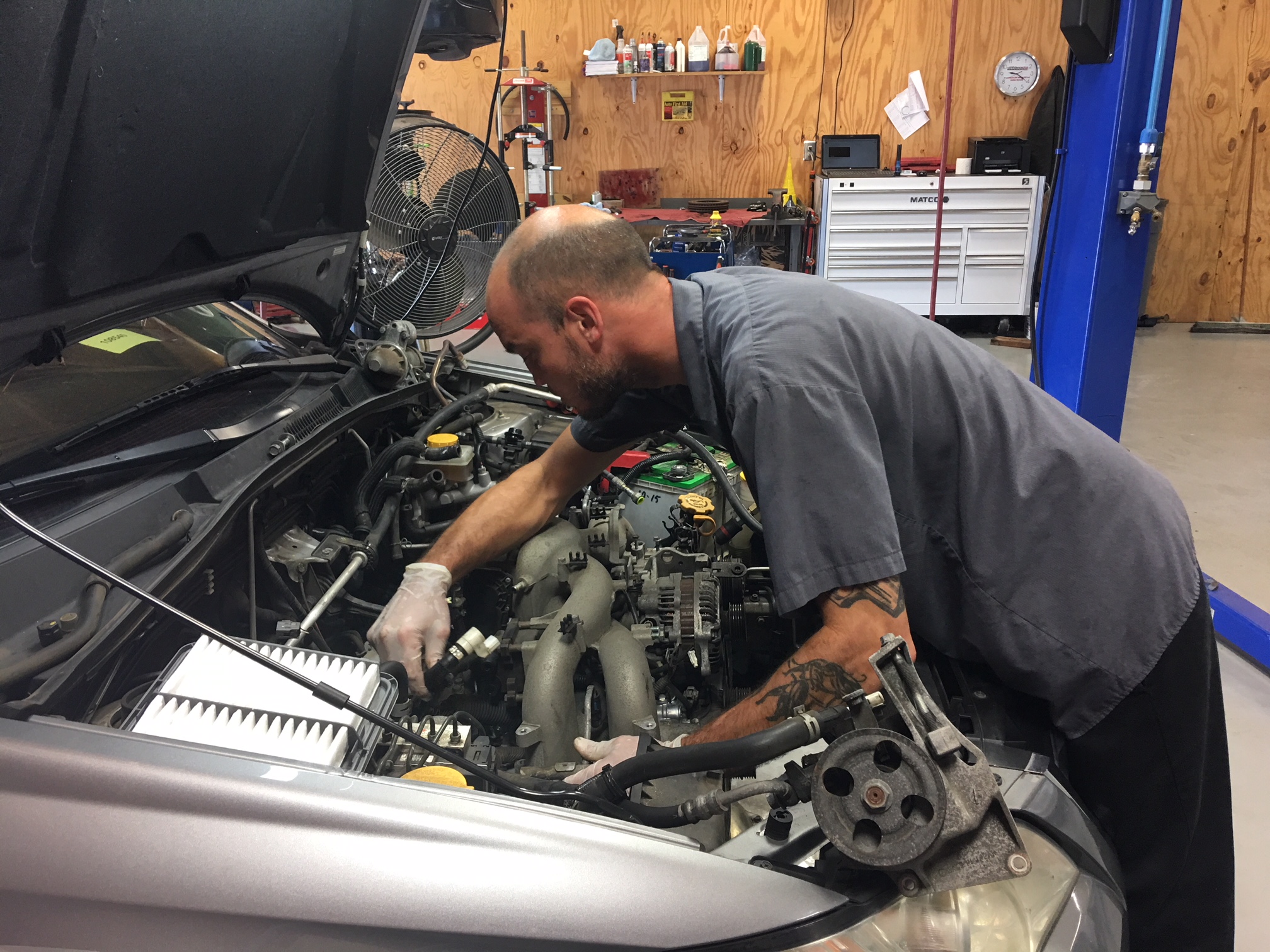 Replacing an engine can save money and extend vehicle life. Here are four factors to consider:
Any vehicle that is otherwise in sound overall mechanical condition and is planned to be in service for several more years is a good candidate for engine replacement.
Engine replacement offers savings in taxes, license fees, and insurance costs
Replacements can be done at a set interval or at the time of engine failure.
Remanufactured engines should last as long as the original engine, effectively doubling the service life of the vehicle.
Vehicle replacement cost is among the biggest expenses of vehicle ownership. However, a viable alternative to buying a new vehicle, in some cases, is engine replacement, which can save thousands of dollars per vehicle.
The term "rebuilt engine" refers to any engine that is removed from the original vehicle, repaired, and replaced in that vehicle or any other vehicle. The term "remanufactured engine" refers to a used engine, or "core," which has been completely overhauled to "like-new" condition, including the replacement of all parts such as valves and pistons, and the removal and reconditioning of all parts. In terms of function, it is the equivalent of a new engine.
Here at Team Ryan Automotive, we try to take the hassle out of the repair process for our customers. We will help you understand the pros and cons of using a reconditioned engine. We have a no pressure approach that truly serves our customers first. We believe that a strong reputation is better than overselling a single customer.
Ever wonder what it takes to rebuild an engine?